Blog Feed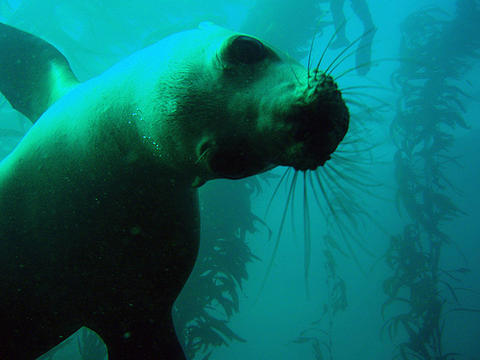 Last week, we shared a list of Big Blue Blogs, which y'all have been sharing and adding to (we'll post an updated list in early January). This week, we're doing a round-up of what the Big Blue Blogs have been saying over the past month, or so about a few of the many ocean issues we track here at Upwell: ocean acidification, sustainable seafood and MPAs.
*OCEAN ACIDIFICATION*
EPOCA's Ocean Acidification blog
Google Earth Tour of a More Acidic World
Oceana. November 5, 2012.
"[The video] above is a good primer on ocean acidification narrated by Dan Laffoley of the International Union for Conservation of Nature (IUCN). The video spans the vulnerable corals of Australia's Great Barrier Reef to the equally vulnerable shellfish industry of the Pacific Northwest, detailing the potential effects of a more acidic ocean."
Corals Call on Fish Bodyguards
Oceana. November 13, 2012
"Coral is under threat worldwide from pollution and ocean acidification from human activity. When corals are stressed, aggressive algae competing for sunlit patches of ocean floor can represent a death blow to coral reefs and the magnificent ecosystems they support. At least one fish, though, isn't letting the reef go down without a fight."
Catastrophe looms over Antarctica; why you should release your inner psychopath
by Maggie Fazeli Fard on WashingtonPost.com. December 3, 2012
"In 'Lost Antarctica: Adventures in a Disappearing Land,' marine ecologist and Antarctica expert James B. McClintock examines the impact of increasing snowfalls, melting ice and ocean acidification on the continent's ecology."
*SUSTAINABLE SEAFOOD*
Making Waves Nowhere Near the Ocean
One World One Ocean. November 7, 2012
"Casson Trenor, co-owner of sustainable sushi restaurant, Tataki, spoke about how everyone needs to know the 4 S's in order to decide if fish is sustainable: small, seasonal, silver or shellfish?"
Check out OWOO's Know Your Seafood infographic too.
James Beard Foundation likes our Seafood Watch
Monterey Bay Aquarium, November 12, 2012
Links to a recipe on jamesbeard.org for Tajine of Seafood Chermoula. Holiday dinner idea anyone?
New website lets student farmers connect, share resources
Grist. November 12, 2012
"The food-service company [Bon Appetit Management Company] has a reputation for leading the way on local food, humane meat, farmworker justice, and sustainable seafood. It's also focused on building and supporting campus food networks."
The Ocean Project Small Grant Winners announced!
The Ocean Project. November 13, 2012
One of the winners was the Arizona-Sonora Desert Museum's Desert-Ocean Connections project. "The project will develop new interactive interpretive stations for the Desert Museum's 30 Junior Docents, focused on sustainable seafood and desert waters."
Year in PHOTOS: Greenpeace Celebrates a year of global victories thanks to YOU
Greenpeace. December 18, 2012.
"Applauded Safeway for offering sustainably-sourced tuna for their customers (and it's cheap)!"

*MPAs*

China Blocks Protection of Antartica's Waters: Report
Ocean Views on NatGeo. November 1, 2012.
"Some 1.2 million people asked the 25 member governments of the Commission on the Conservation of Antarctic Marine Living Resources (CCAMLR, composed of 24 countries and the EU) to take action during their annual meeting this week to conserve Antarctic marine ecosystems. Most of them answered this call and were prepared to work on proposals for marine protected areas and reserves in the ecologically important Ross Sea and East Antarctic regions. Ultimately, however, the Antarctic conservation aspirations of the majority of CCAMLR members were reportedly blocked by just a few countries, under the leadership of China."
BlooSee Mobile 2.2 now available for download
BlooSee. November 1, 2012.
"We are also excited to introduce the new infopoint areas feature. Members can now create areas surrounding an infopoint. This is a great tool if the infopoint you are creating is not a single point but a surrounding area. This tool is great for mooring buoys, marine protected areas, and dive spots."
The Weekly Dive. Vol. 44
One World One Ocean. November 5, 2012
"EU's largest marine protected area proposed in Scotland. The Scottish government has proposed to create a package of 'Special Areas of Conservation,' including a 15,694 km sq (9752 mi sq) area at Hatton Bank, off the west coast. [The Scottish Government]"
Sea Turtles: Raja Ampat's Ocean Nomads
Conservation International. November 5, 2012.
"[I]n marine protected areas (MPAs) we are seeing a reduction in the exploitation of turtles."
IUCN: CCMLR members fall short on their obligations and leadership
The Official MPA Blog. November 7, 2012.
"IUCN deeply regrets that no new Marine Protected Areas (MPAs) were declared by the thirty first meeting of the Commission for the Conservation of Antarctic Marine Living Resources (CCAMLR), despite Members' commitment to do so."
*What stories about ocean acidification, sustainable seafood and MPAs have caught your eye recently?*
Flickr photo credit: Sea Lion: Up Close and Personal by NOAA.
Pages