Blog Feed

With our intrepid Rachels on a Southern California sojourn down to visit our friends at One World One Ocean and the Waitt Foundation, Upwell's Team Interns pulled on their red beenies and stepped up to the helm.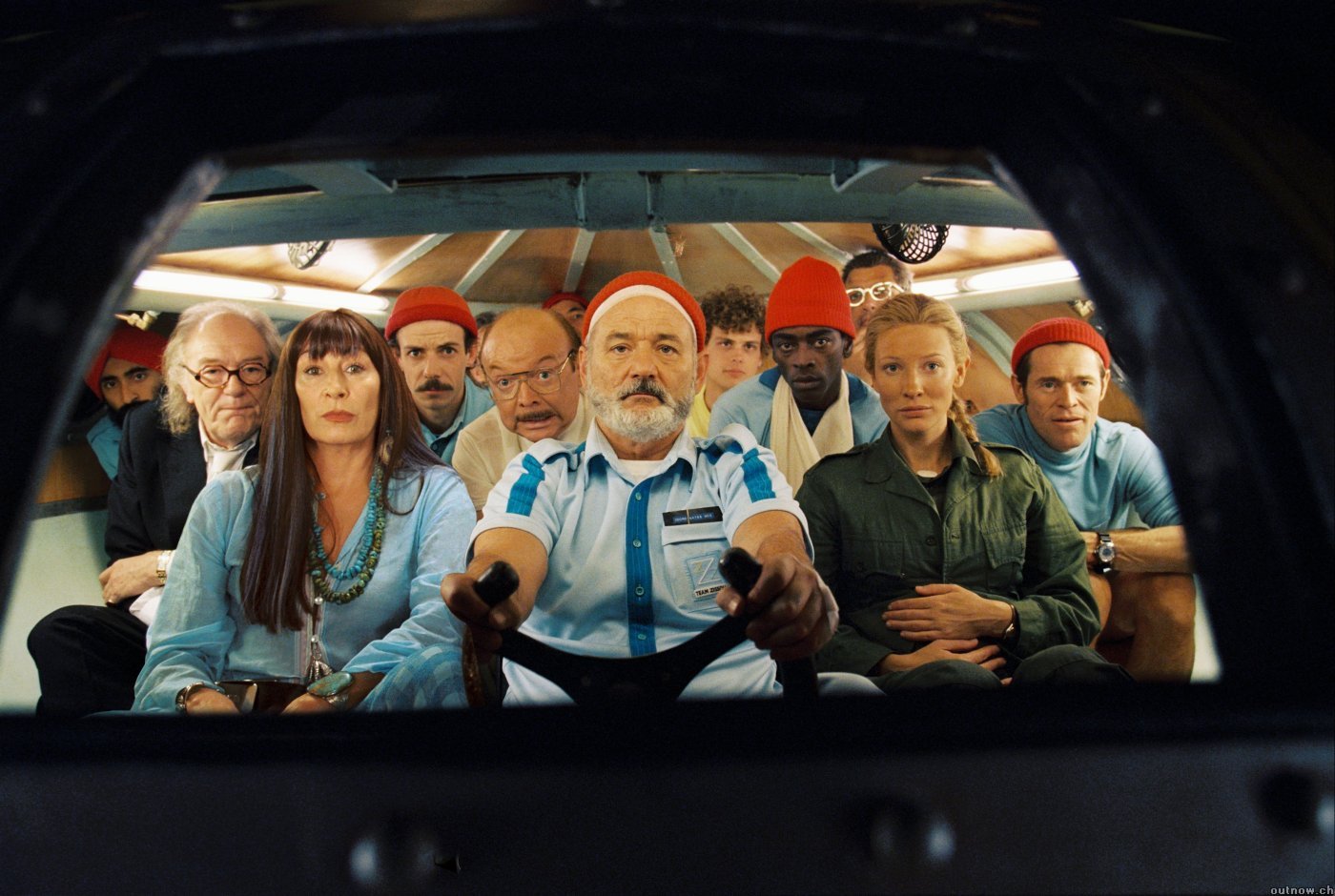 Can you spot the interns?
Equally Evil Meets Socially Awesome, Again
Here at Upwell HQ we listen to and engage in online ocean conversations on a regular basis in order to amplify the best content and increase engagement. Since we happen to have some rather specialized tools at our disposal, we also jump in and do conversational analysis at times where we think we have something important to add.
A couple weeks ago we wanted to better understand the impact that the International Coral Reef Symposium (ICRS) had on the overall coral reef and ocean acidification conversations online. After doing a data dive, Aaron wrote a post, "Equally Evil = Socially Awesome," about differences in news media and social media coverage, as well as how the conference drove the biggest spikes in online mentions of coral and ocean acidification of 2012. 
We recently updated the data to reflect the post-ICRS conversation -- including subsequent commentary collected by Andy Revkin over at Dot Earth (here and here). Worth paying attention to, particularly for ocean communicators, is how the original Op/Ed fares in comparison to the subsequent contextualization and debate.  
Between July 13th and 20th, the "World Without Coral Reefs" Op/Ed received 1,384 online mentions. This is nearly exactly as many as Jane Lubchenco's "equally evil twin" quote received the week before (1,398), and a useful illustration of the "social liquidity" of emotional content. As is often the case online, controversy moved faster than context. 
Thanks to Living Oceans Foundation for helping us share the ICRS data dive on twitter.
Self-identified or aspiring #datanerd? Suit up and swim deeper into Aaron's world, here.
London Calling.. Tuna
After the Nature Conservancy posted a slideshow of Olympic athletes versus awesome animals we got in touch and then created a Michael Phelps vs Bluefin Tuna infographic. We pitched it to a few science-y and fun pages on Facebook like "I f*****g love science." The impressive reach and engaged fan base of those facebook sites make them a great ally for sharing and finding slippery visual content.
"Give a Sh*t about Nature" posted the image to their Facebook and received 38 "likes", 12 shares, 4 comments, and 13,186 impressions. "Give a Sh*t about Oceans" posted the image to their Facebook and received 3 "likes" and 1 comment. "Boycott Bluefin Tuna" posted it and received 10 "likes" and 2 shares, one of which had 4 more likes and one more share. 
On twitter, our Phelps tweets got 8 retweets thanks to tweeps like David Shiffman, SeafoodWatch, Ken Peterson, Twilight Greenaway and others. Your twitterings garnered a collective 28,644 impressions!
Pop-up Shark Video
To continue our promotion of Kool Kid Kreyola's awesome shark rap, we helped annotate the YouTube version of the video with some of the comments from RapGenius. We then shared the new video on Twitter. So far, the video has 245 views and 19 likes. Share it with your friends!    
Other Tide Report Stuff
Is it Really All Over for Coral Reefs?
Our friends over at Seamonster Blog, specifically our besty of the week, Clare Fieseler, put together a great video clip of Jeremy Jackson's rebuttal of 'zombie ecology' and his words of genuine hope for coral reefs. We watched the initial version of the video, and offered some suggestions to Clare on how to make it even more captivating, including music. Clare worked into the late hours to make edits so we could feature it in Thursday's Tide Report.
The video is short, punchy, and a terrific example of how multimedia can be used to connect with an audience beyond an original audience. 
The video and blog post were tweeted over 15 times, including by our friends Scripps Institute of Oceanography and the Ocean Portal at Smithsonian, with over 25,000 impressions. People are still talking about it. 
The video is "evergreen," meaning it's good to share any day, so keep on sharin' on.
Manta Rays
In our Thursday Tide Report we featured a story in the Guardian UK about the mass murder of manta rays for Chinese "medicinal" purposes. We asked our readers to tweet about it, and several of our readers, including Miriam Goldstein and Jen Savage, helped spread the word. 
Miriam's tweet was retweeted 18 times, including by Ed Yong, who has more than 20,000 followers. In total, the tweet had over 34,000 impressions. Thanks Miriam, for spreading the word!
Pitch Time
Upwell has been pitching more media and blogs recently, what with the success of last week's Guardian story on Kool Kid Kreyola and the social liquidity of the coral reef conversation on the New York Times. This week, we pitched some writers on a few stories we thought could use additional attention. 
We pitched Julia Whitty of Mother Jones, Peter Hanlon of Ecocentric and bunch of coffee blogs about the "Caffeine in our Ocean" story coming out of the Pacific Northwest. No luck so far, but we'll continue to keep an eye out.
We also reached out to Andrew Sullivan at the Daily Beast after he featured two shark stories in his blog, to try to bring his attention to additional ocean content. We sent the Kool Kid Kreyola video and offered to continue to feed them awesome ocean-y content. We're now in touch with the editor of the Daily Dish and look forward to building a relationship. The Daily Dish has over a million unique visitors a month!
We found this short and easy to understand "guide to the sustainable seafood guides" on EcoCentric. We sent it over to Ask Umbra at Grist and Maria Finn (a freelance journalist who covers sustainable seafood for USA Today, Sunset, and other outlets). So far, no response, but even a single win with one of these efforts will help elevate and simplify the issue of sustainable seafood with a large audience. 
In shark art news, we continued our outreach around PangeaSeed's Great West Coast Migration Tour this week, reaching out to San Francisco blogs and event websites to get them to promote the San Francisco event, happening this weekend. So far, the event has been featured in missionmission, sfist, funcheap, brokeass tuart, and more. 
Looking ahead, we also started to brainstorm activities for Shark Week. We'll be kicking off with a conference call with our shark friends to share strategies and ideas to make shark conservation issues go big this year. We're working hard to pull together metrics about the shark conversation from times past so that we'll have a good idea of what the baseline is.
Pages