Relive the Acidinar, or discover it for the first time!

Dozens of oyster-loving members of Team Ocean joined us on Wednesday for The Acidinar, a sneak peak at findings from our latest State of the Online Conversation report on ocean acidification. 
As promised, here's the Acidinar recording - minus (for privacy reasons) the lively Q&A discussion at the end.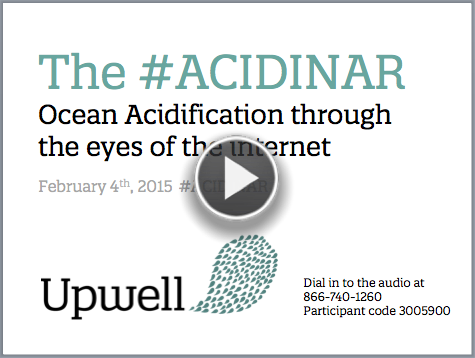 For even more Acidinar goodness, you can... 
As always, you can let us know what you think by emailing us at tips at upwell dot us or tweeting @upwell.
Let's keep the ocean acidification conversation going and growing.
Onwards!