Big Listening 101: Reliving the Webinar Magic

Over a hundred brave humans signed up for our Big Listening 101 webinar to get an introduction to the concepts and methods that have animated our work here at Upwell for the last three years.
Whether you were able to join us on Thursday or not, we're happy to announce that you can now live, or relive, the magic as you see fit courtesy the Upwell YouTube channel.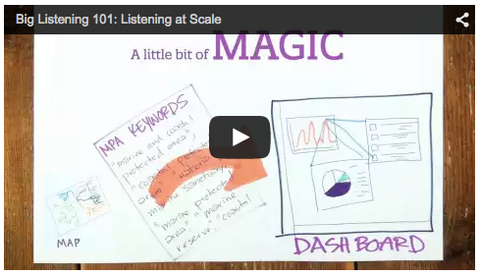 For even more Big Listening we recommend the following:
 If you want to go even deeper, you can give our 2013 Pilot Report a read, or kick the tires on our recent State of the Online Conversation reports on ocean acidification and on overfishing.
What big mission or movement are you listening for? Tell us in the comments or on Twitter by using #biglistening.
So long, and thanks for all the fish!